Volunteer Training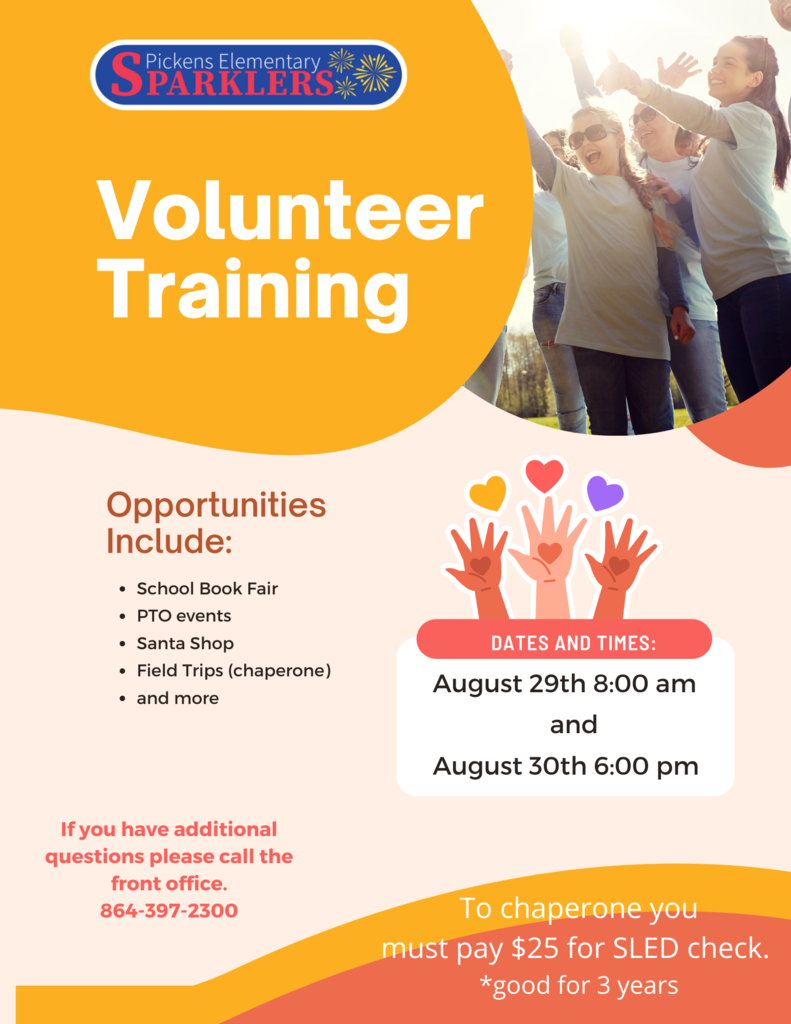 Congratulate these two ladies!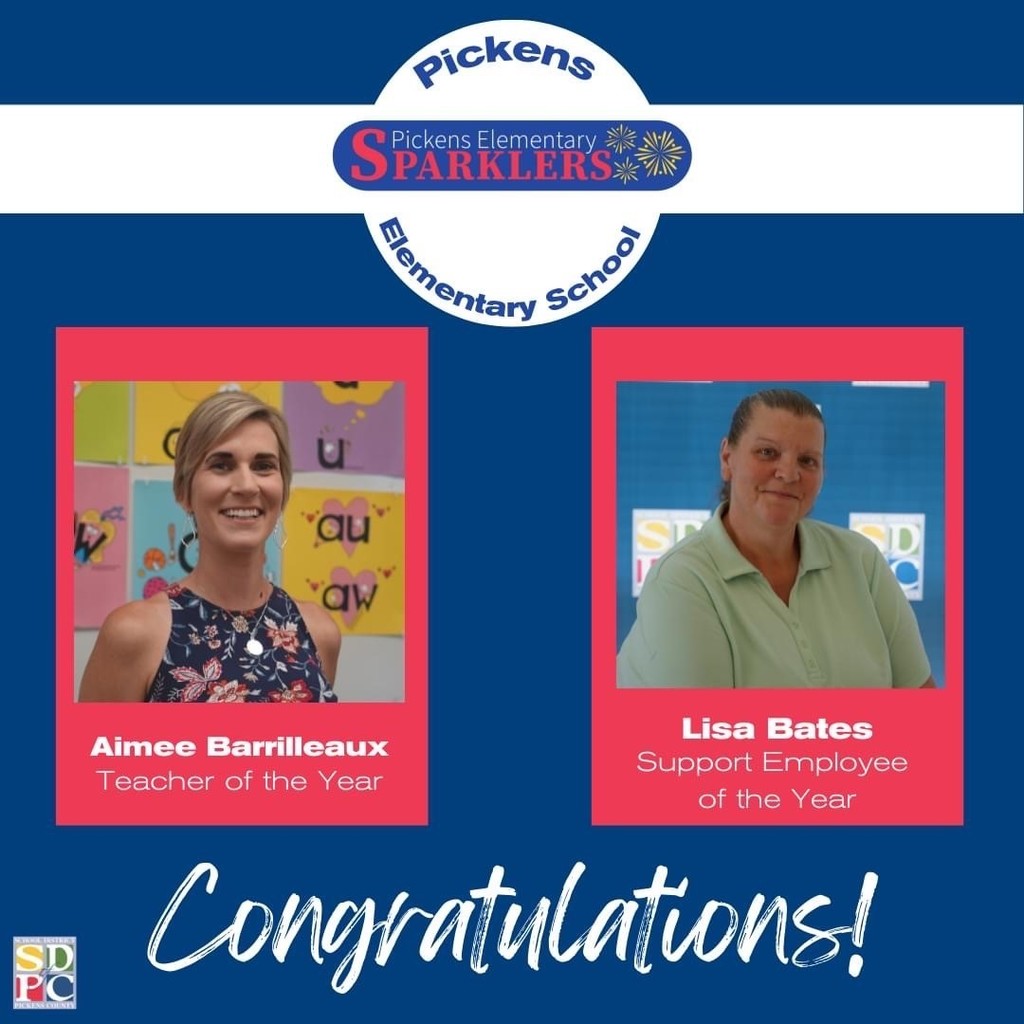 We are going back to dismissals as we did in the previous year.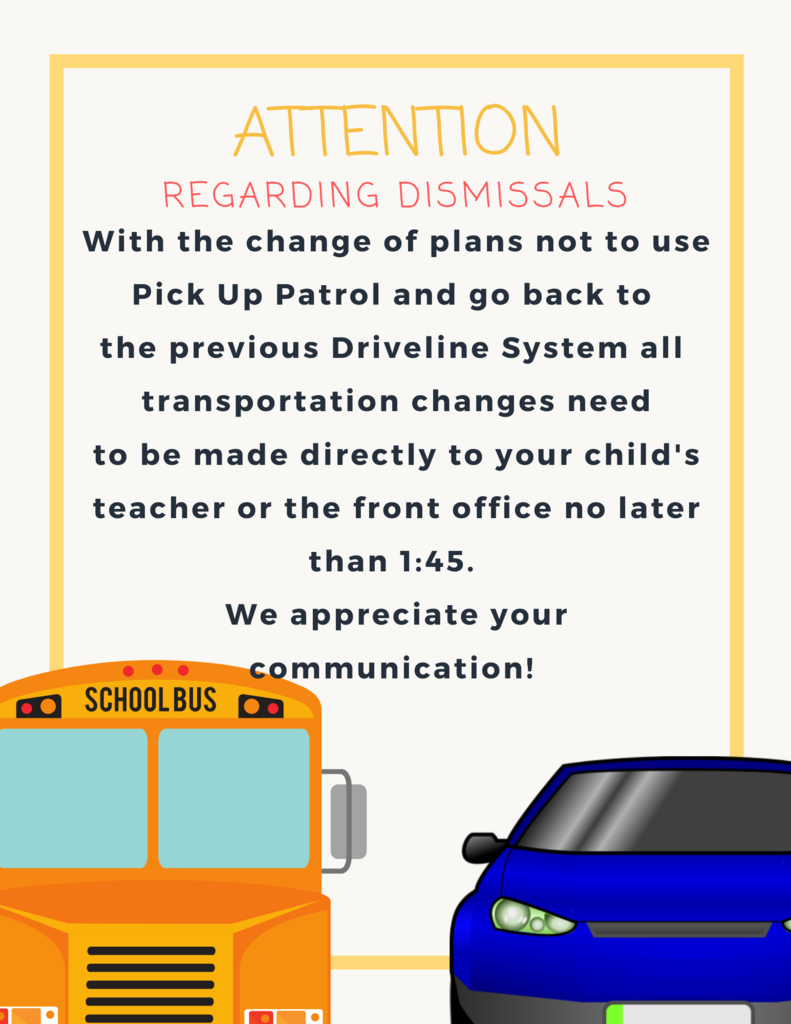 Apply Now!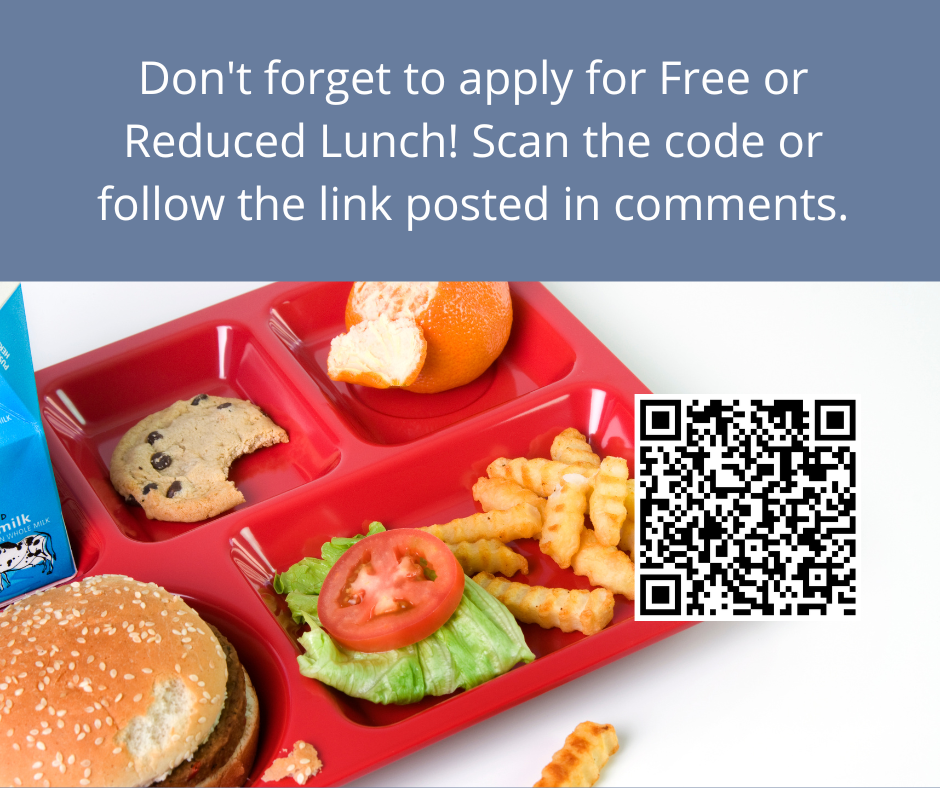 Please see the COVID procedures that we will be following at this time. Student COVID Info A Positive COVID test means an student must quarantine (AT HOME) for 5 days after symptoms begin or if no symptoms, 5 days after COVID test performed. At this time, close/household contacts are not required to quarantine as long as they are symptom free. Classroom letters regarding COVID will only be sent home if there is an outbreak situation The district will not be offering COVID testing Home test kits will be available from the school nurse as long as supplies are available What if my student is Positive for COVID-19? A Positive COVID-19 test for a STUDENT must be reported on the Google Form as detailed below. Any SDPC student that has tested positive for COVID will need to enter their information on the SDPC Student COVID Reporting Form. Please answer all of the questions about your student's COVID circumstance. Please, do not send your student to school until you have heard from someone at the school Once the positive test result is reported, someone from the school will be back in touch with you with your student's return to work date. Here is the link and QR for the form:
https://docs.google.com/forms/d/e/1FAIpQLSfbky9BjoQrlm8fLxck5wlcyYEQEM_mrVX_BhHCAEc-OlSTdw/viewform
Thank you for your careful attention to these COVID procedures as we begin the 2022-2023 school year.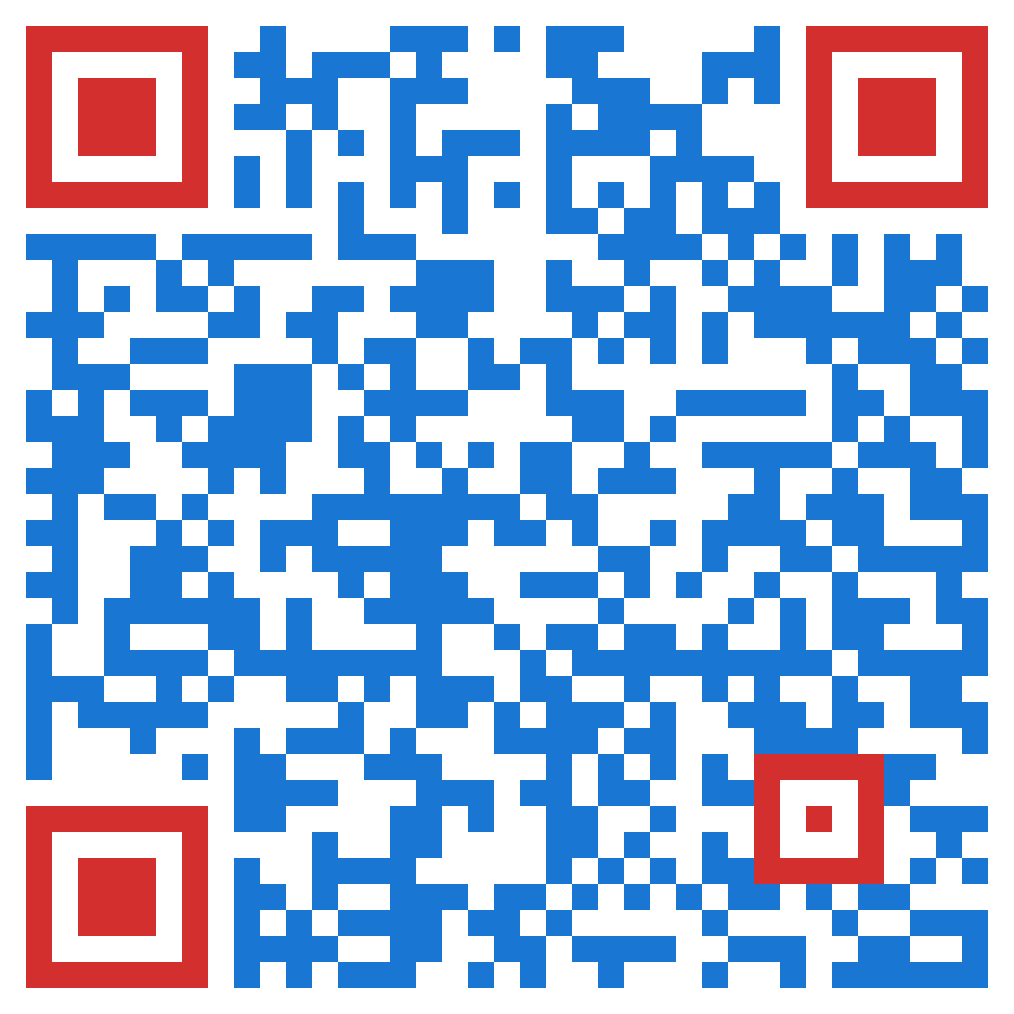 Like and share and get the word out that we have a new Facebook page! We don't want you to miss anything this year! It's going to be GREAT!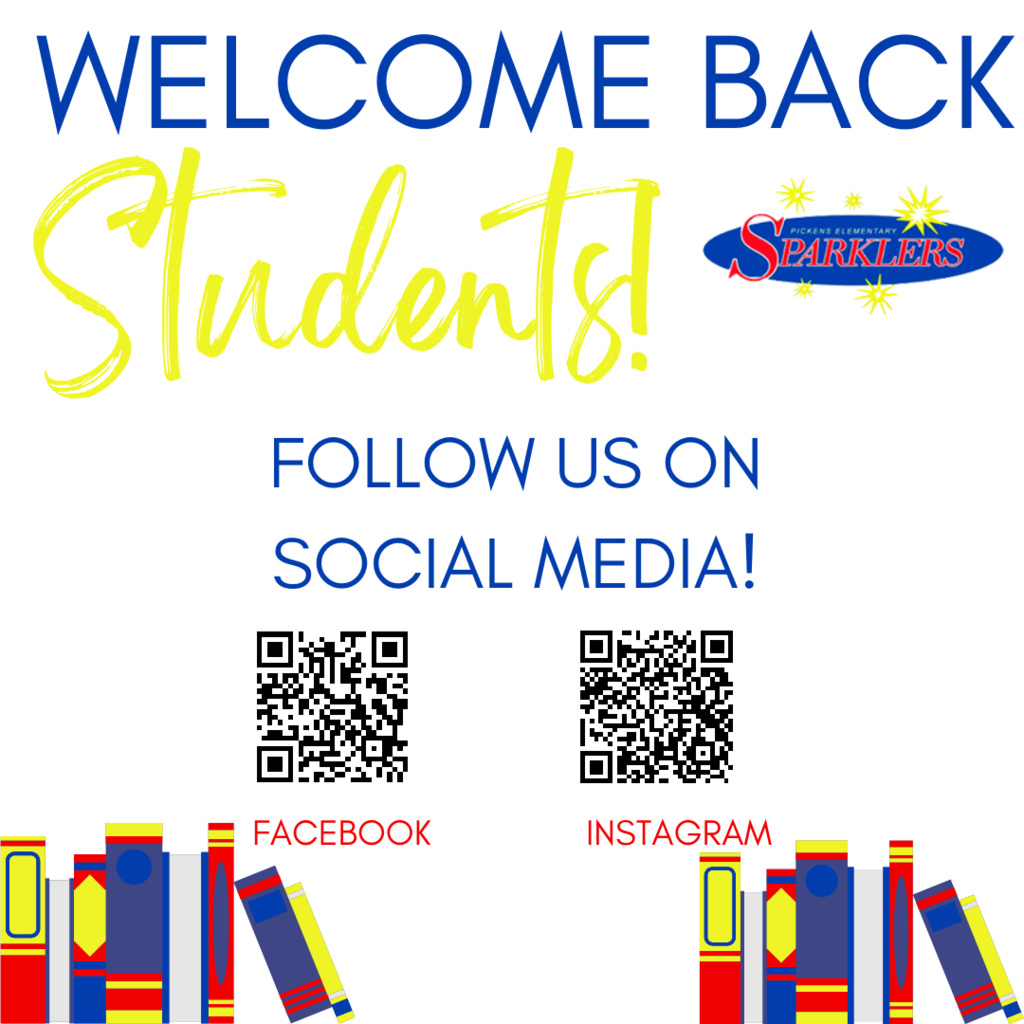 Reminder that Meet the Teacher will be going on at Pickens Elementary Thursday, July 28th. If you have not made an appointment with your child's teacher please contact them or the school before tomorrow.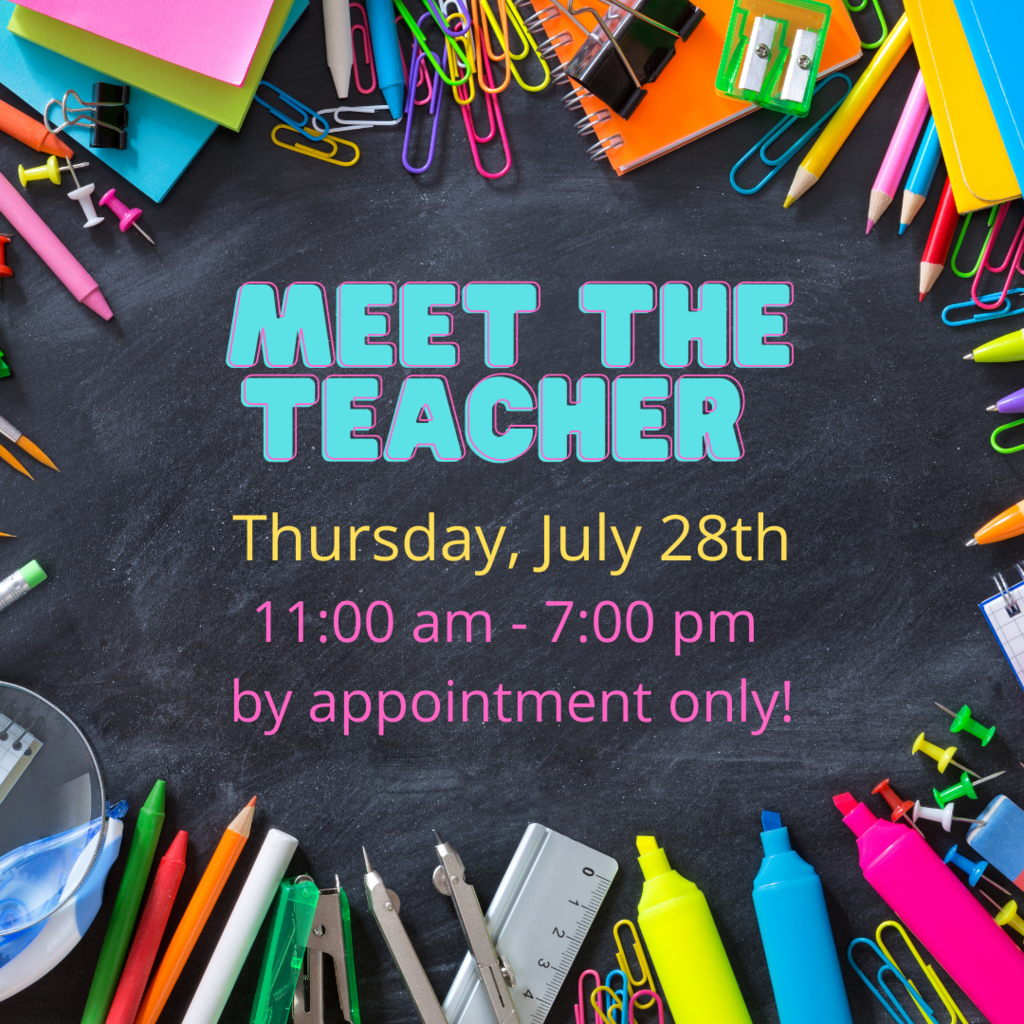 Mark your calendar!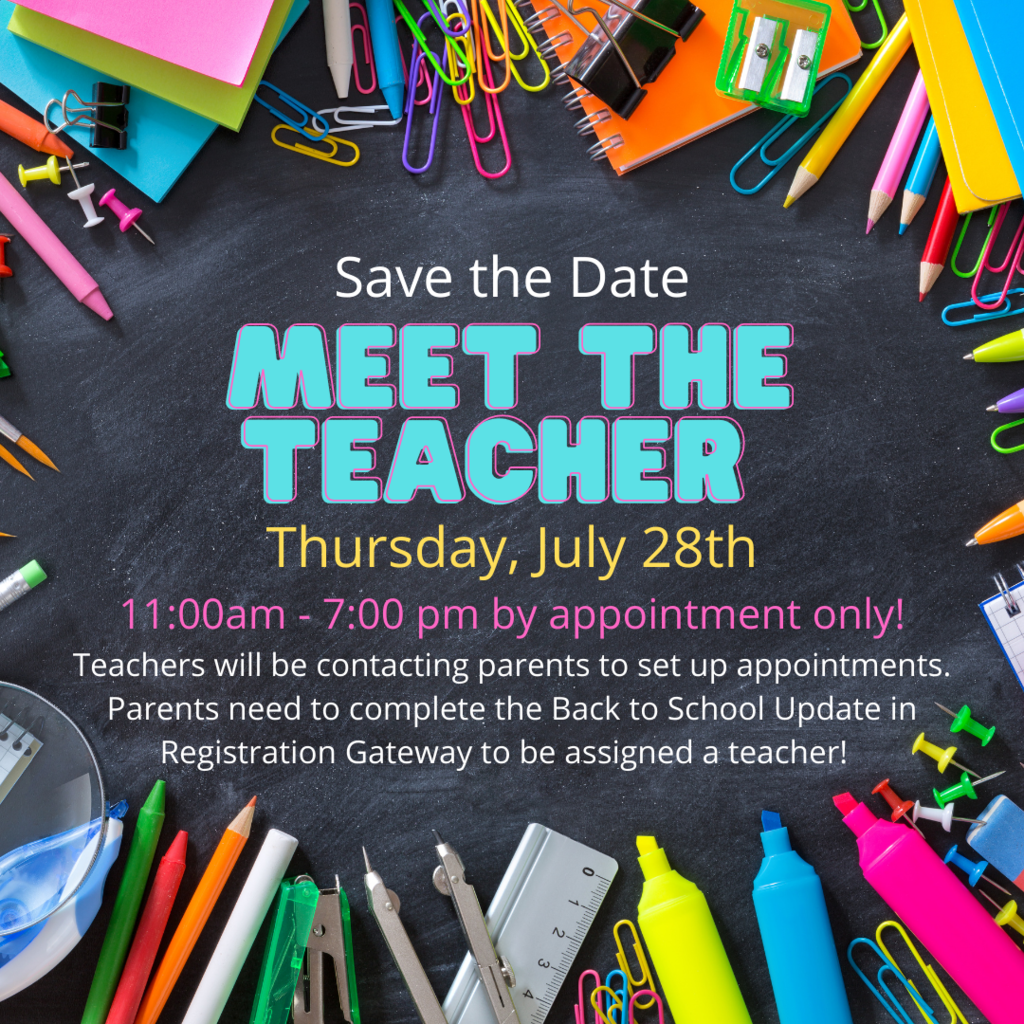 If you are in need.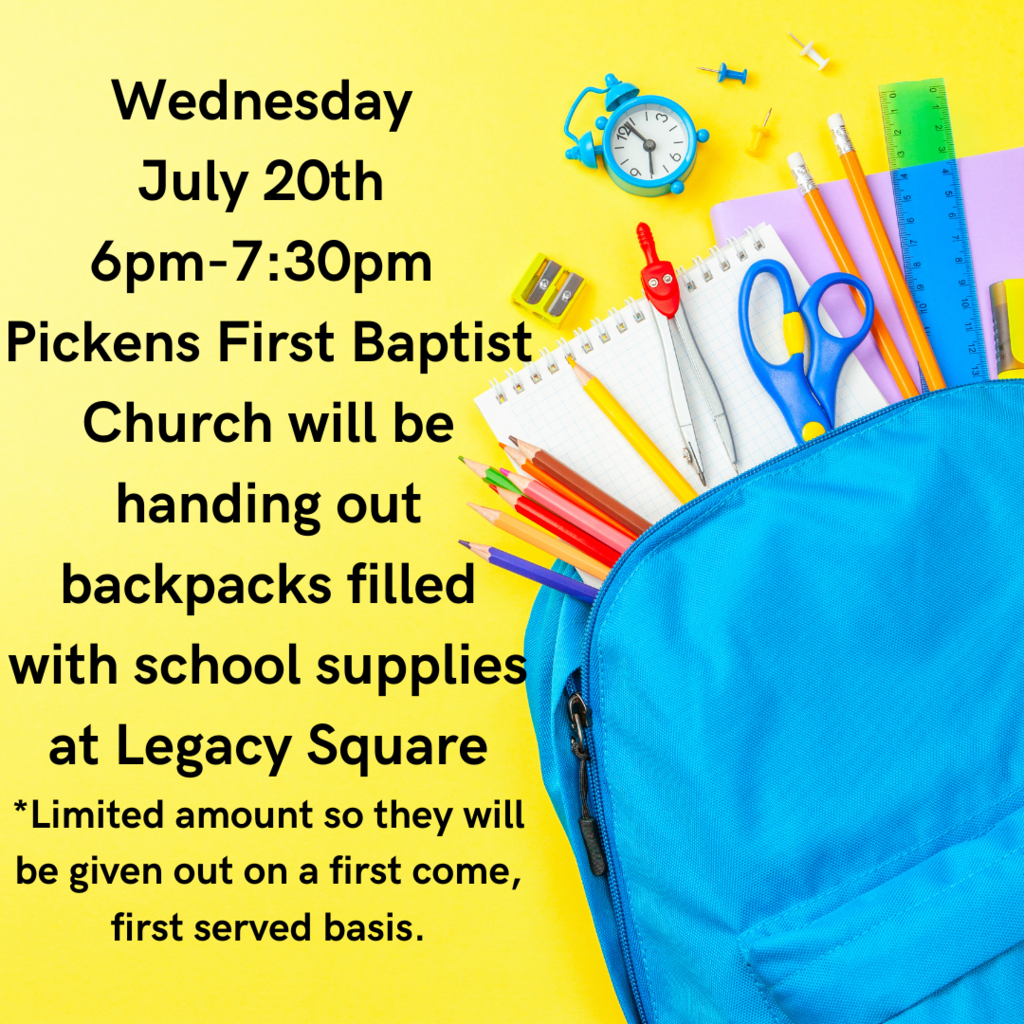 We would like to welcome Mrs. Jessica Hendricks to Pickens Elementary! She is serving as our newest Assistant Principal. We are looking forward to having her back with us!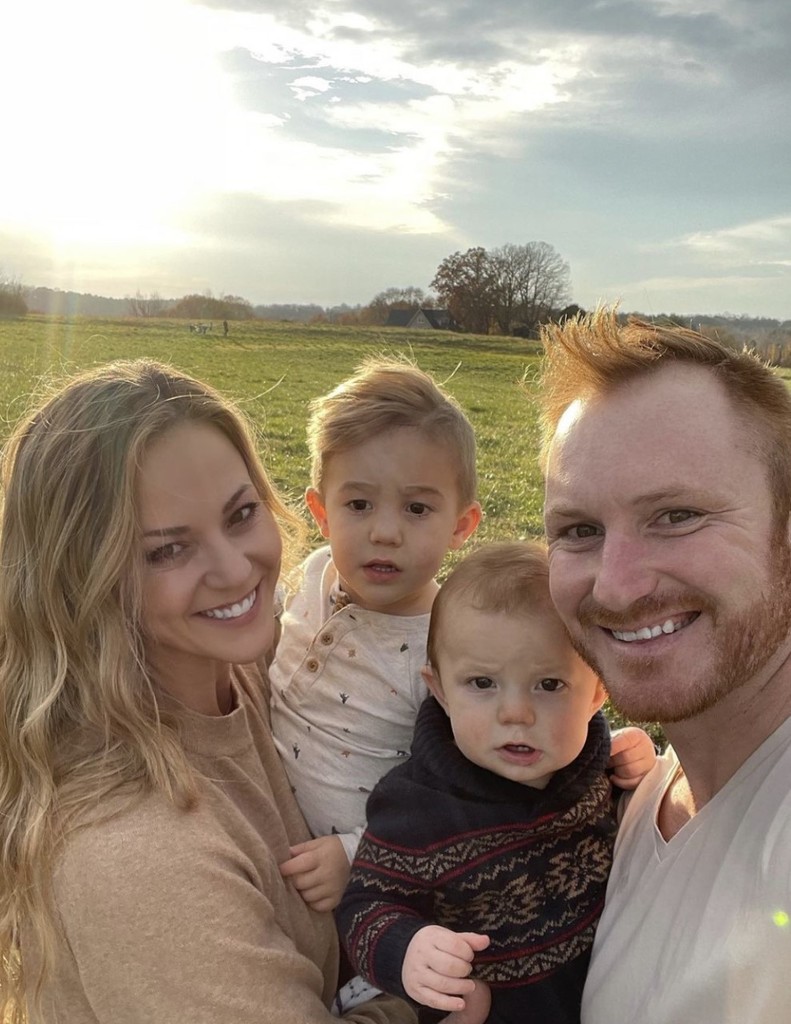 We are hiring! Do you know anyone searching for positions such as teachers, custodial staff, summer camp workers, guidance counselors, coaches, and more? Please share these opportunities with them. There are immediate opportunities for custodians at Easley High School and Clemson Elementary. Visit pickens.k12.sc.us/page/join-our-team to apply online. Join our SDPC team!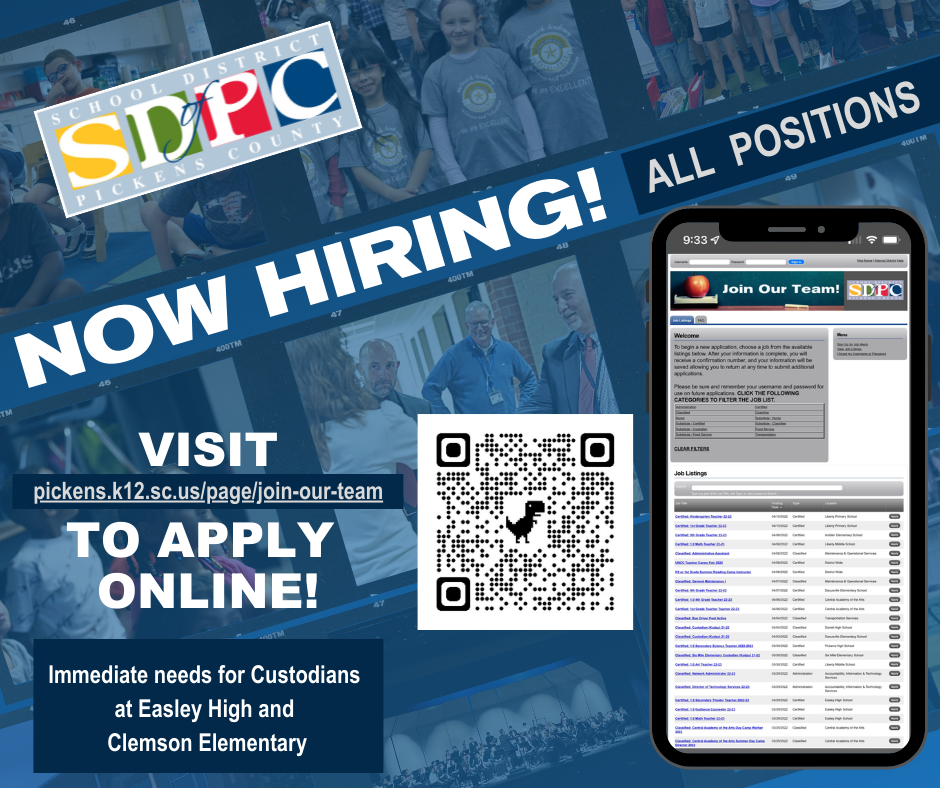 This spring, all students in grades 3-8 will take The South Carolina College-and Career-Ready Assessments (SC READY) in English Language Arts (ELA) and Mathematics. Students in 4th grade will take the SCPASS Science assessment. Students will take these tests online. Our school is scheduled to take the tests on the following days: April 12, 2022 SC Ready TDA Field Test – 3rd, 4th, 5th May 4, 2022 SC Ready Reading – 3rd, 4th, 5th May 5, 2022 SC Ready ELA – 3rd, 4th, 5th May 10, 2022 SC Ready Math – 3rd, 4th, 5th May 11, 2022 SCPASS Science – 4th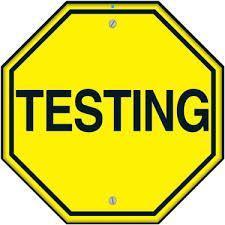 National School Counseling Week is Feb. 7-11, and we're happy to join our schools in celebrating. Every day, school counselors make a difference for students! Join us in thanking them for all they do! #SDPCBetterTogether #NSCW22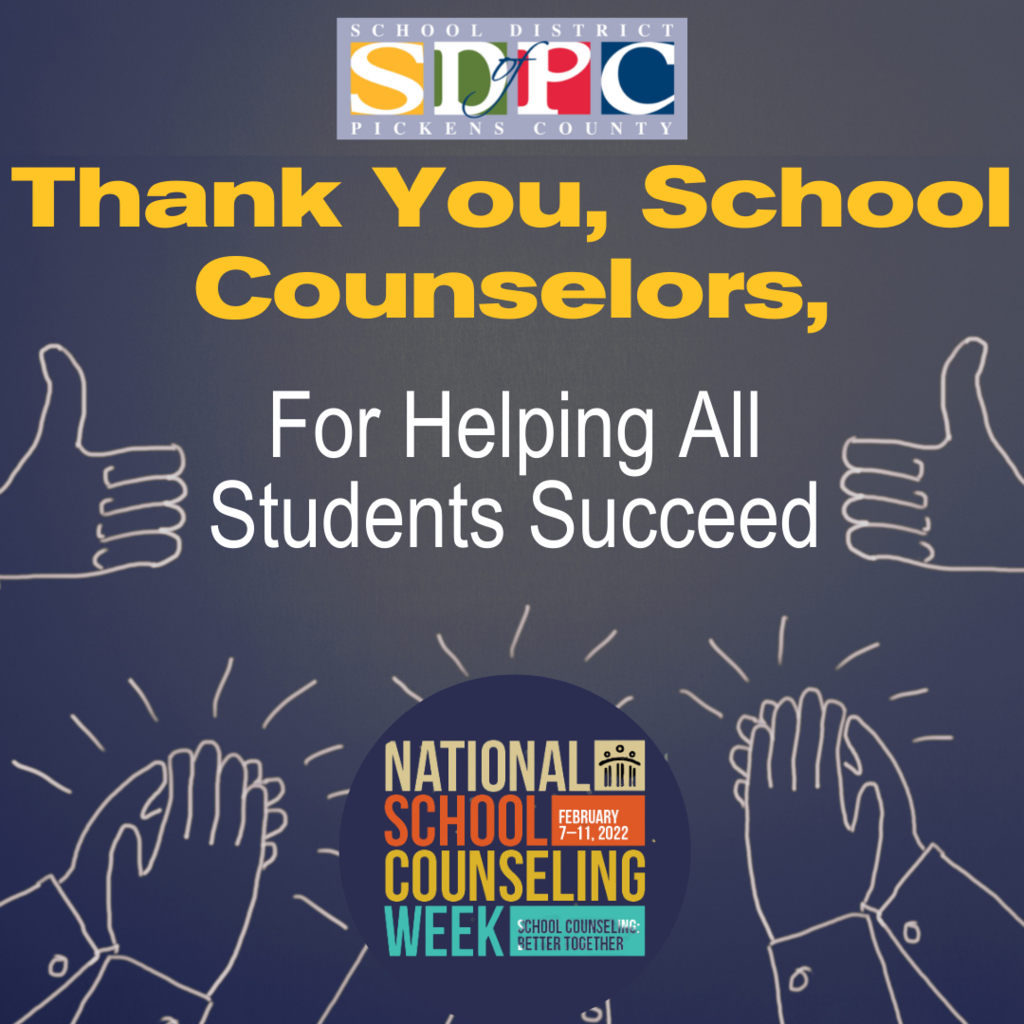 🚨Reminder🚨: There will be no school: Friday, February 4, 2022 Friday, February 18, 2022 Monday, February 21, 2022 These days are planned breaks on the 2021-2022 calendar. (Note: The free COVID-19 testing center for SDPC will be closed on these dates)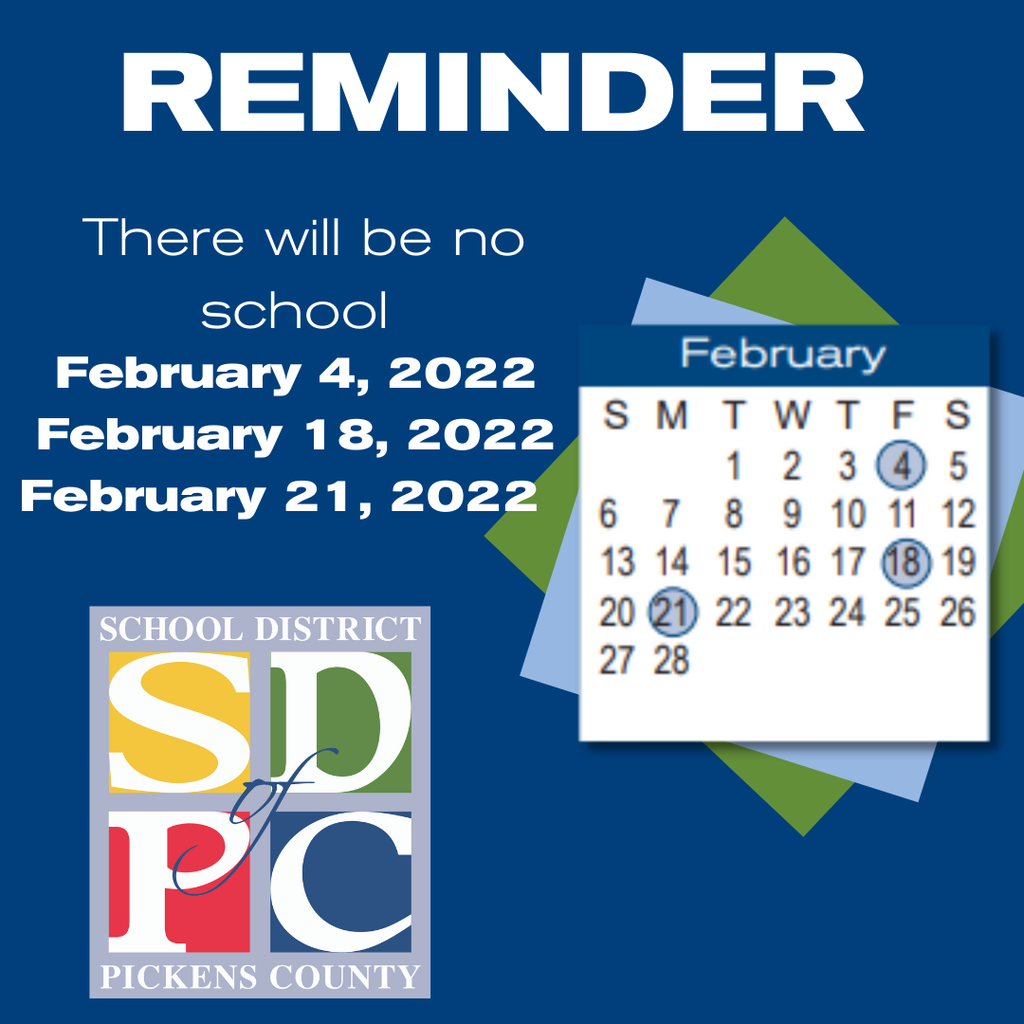 The School District of Pickens County (SDPC) will open on a two-hour delay on Thursday, January 20, 2022, due to the continued danger of ice on shaded areas and on secondary roads. The two-hour delay gives additional time for ice to melt off the roads and will improve visibility for drivers. -- Morning 3K and 4K classes are canceled. PM classes operate on a normal schedule. -- No Buses on Icy Roads -- High school students (including Career Center) should check their Schoology messages for adjusted class times and bell schedules.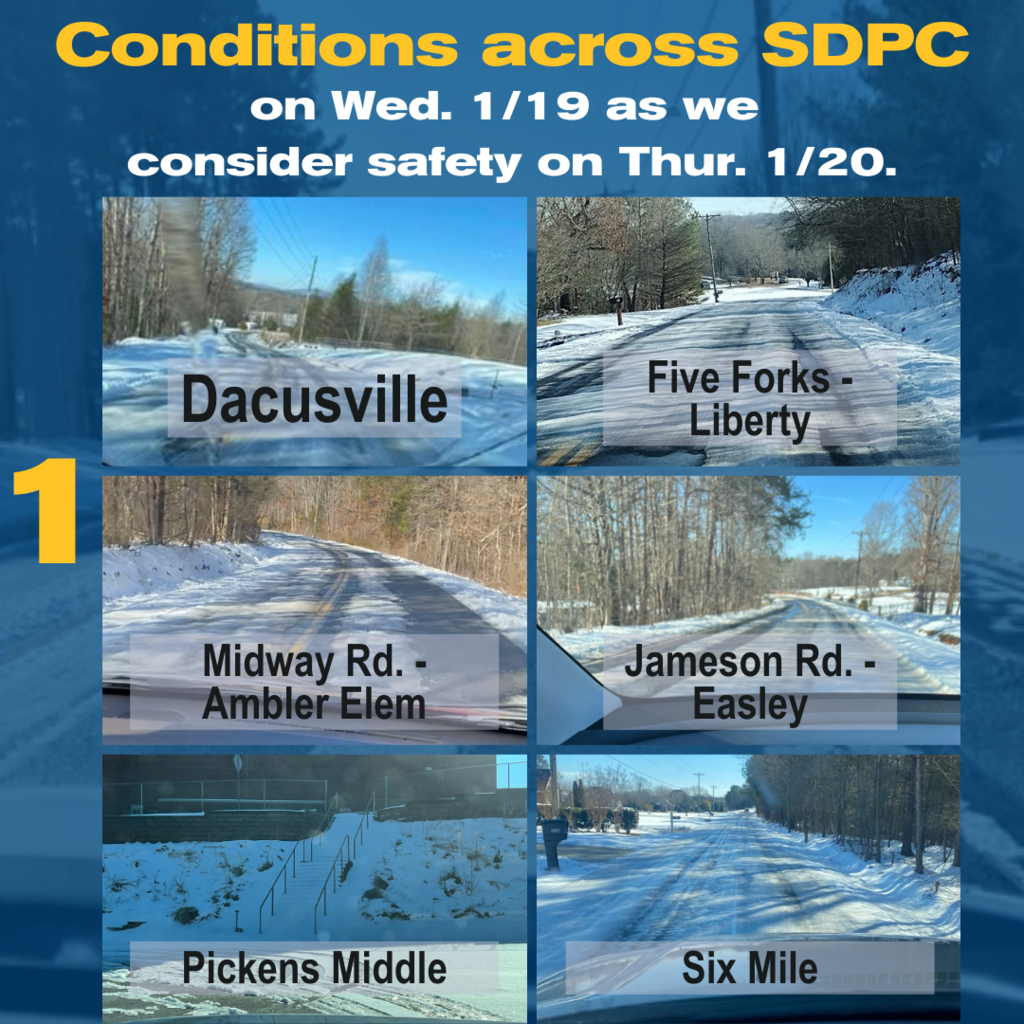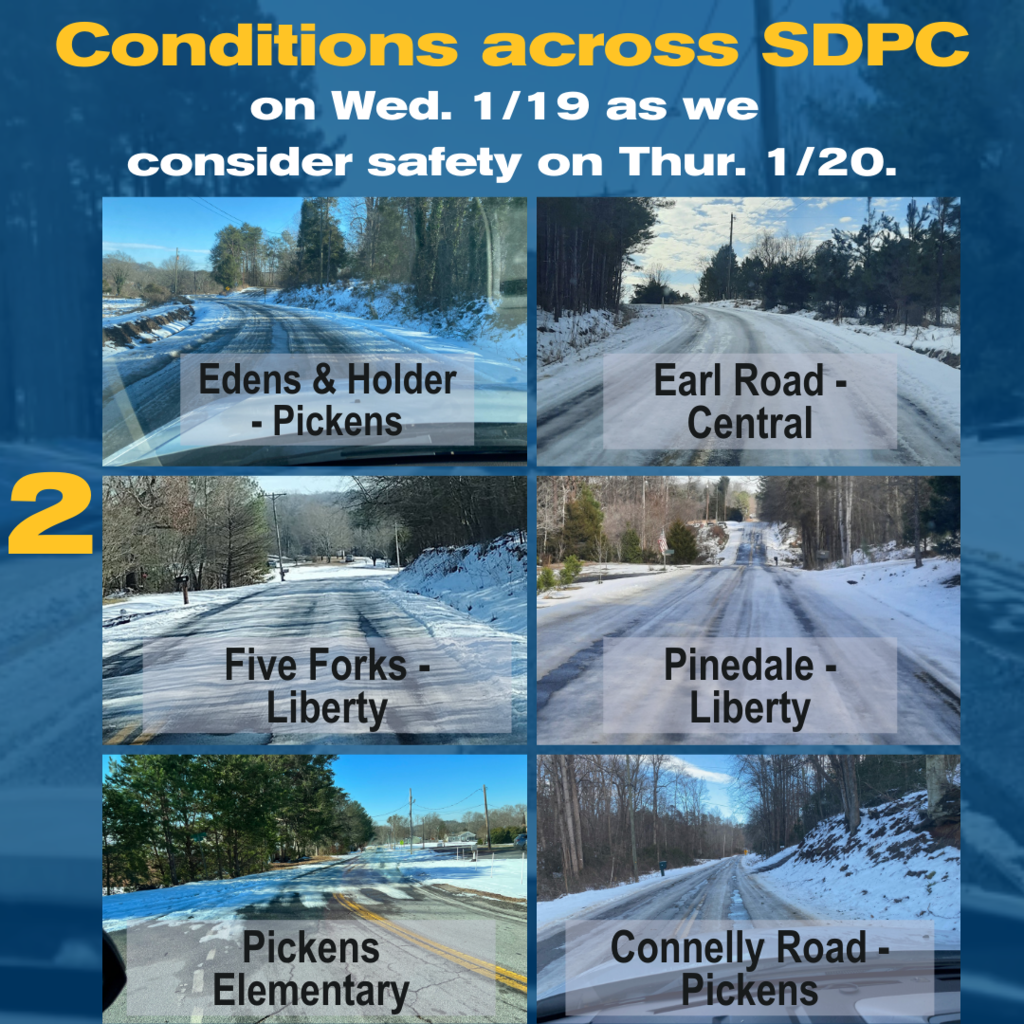 SDPC will be doing Covid testing for students and employees at the Career Center tomorrow, January 19th, from 11-3.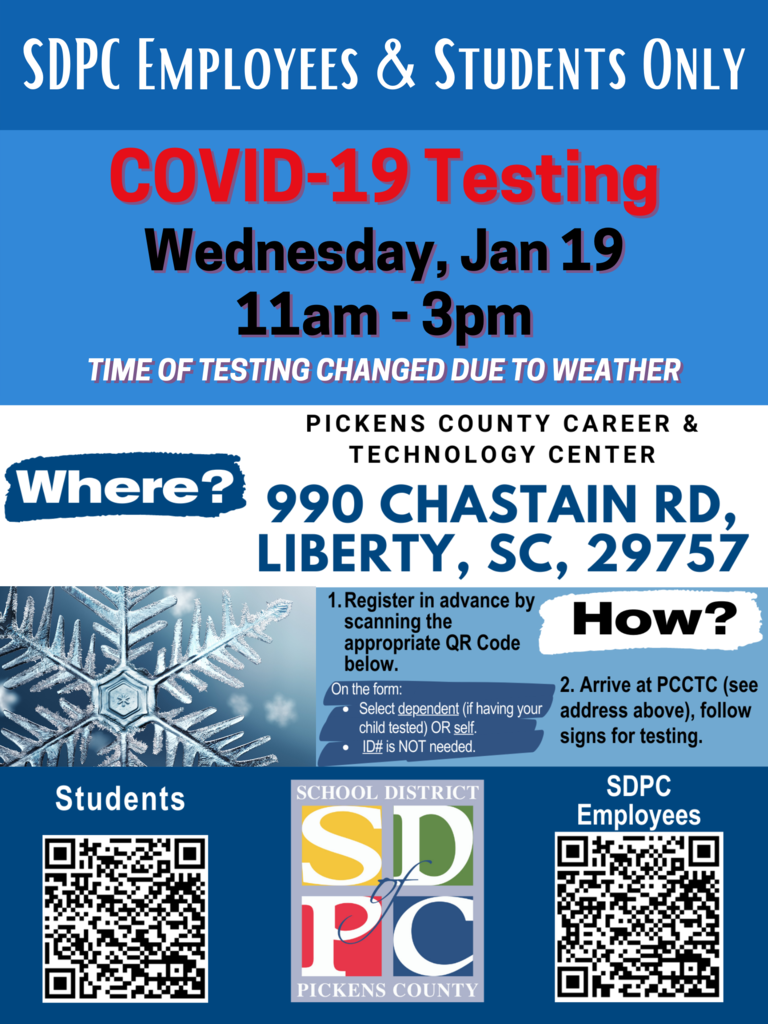 Wednesday, January 19, 2022 will be a Digital Learning Day for the School District of Pickens County due to the continued danger of icy roads. Students will not attend school in-person. While there are areas in our county that have improved, there are many shaded areas that continue to have noticeable ice and black ice on roads. Temperatures are expected to drop again tonight and are not predicted to rise above freezing until after 9:00 am. Even with a delay, transportation would have to occur on the roads prior to this time.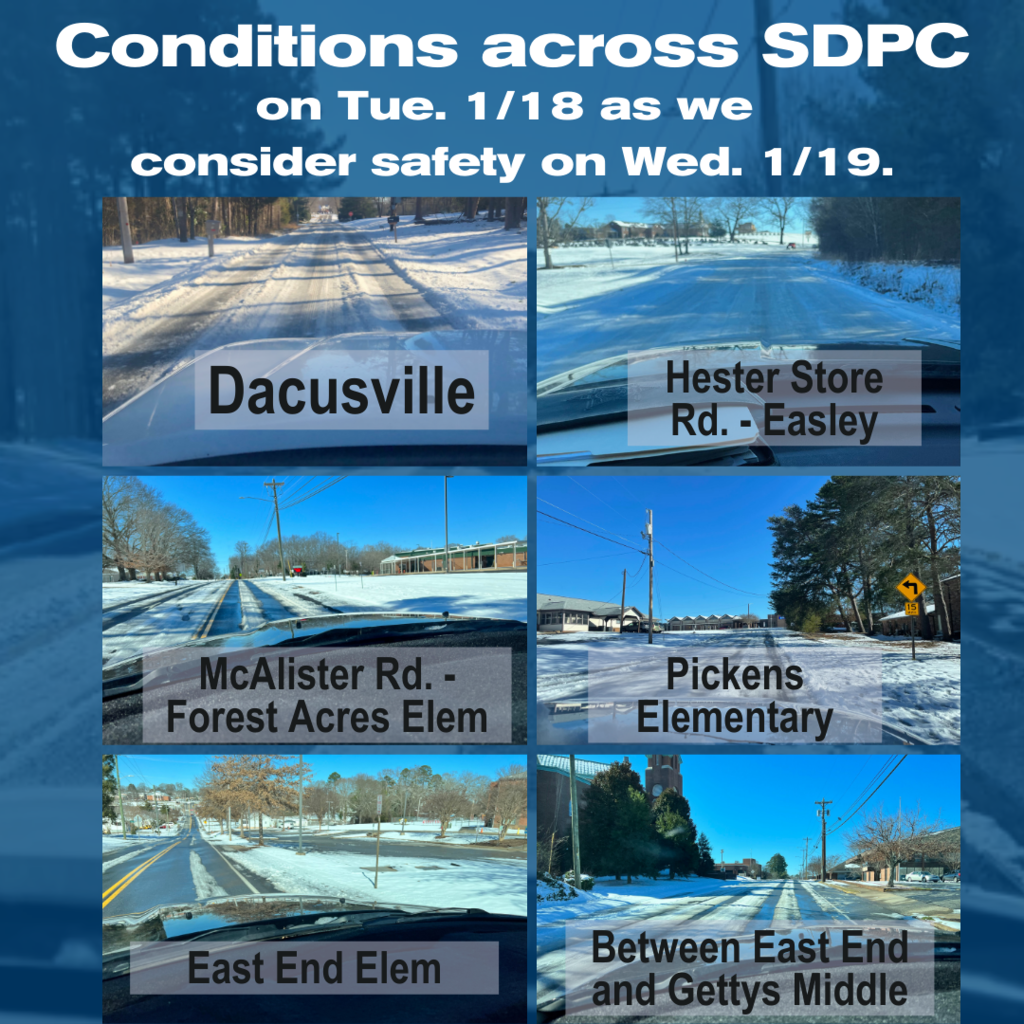 Parents, There will be Covid testing for students available at the Career and Technology Center tomorrow from 11-3. Please visit our website for more information.