Tuesday, January 18, 2022 will be a Digital Learning Day for the School District of Pickens County due to icy roads. Students will not attend school in-person. Temperatures are expected to drop into the teens tonight following the snow, sleet, freezing rain from yesterday. Noticeable ice and black ice on roads throughout the county is a serious concern tomorrow morning. We will make a decision regarding school for Wednesday (January 19, 2022) on Tuesday evening.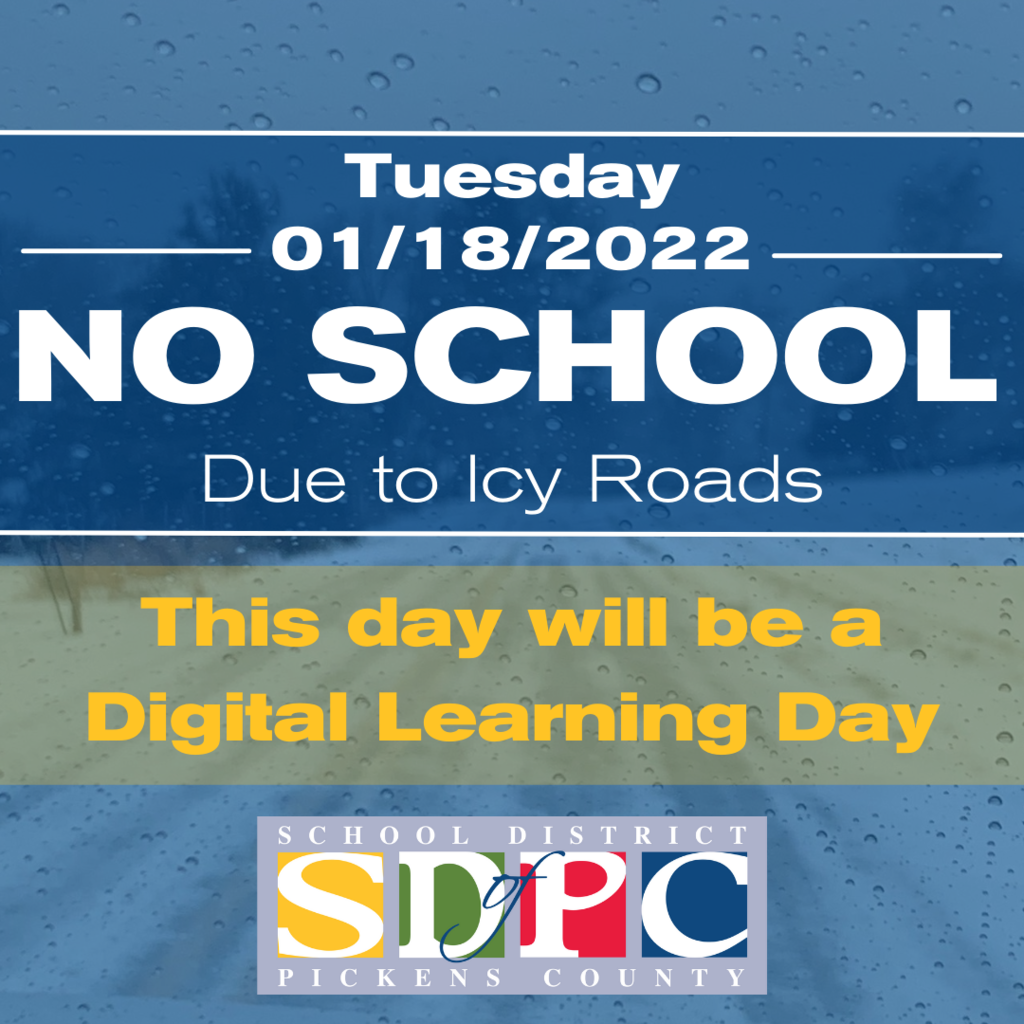 Save the Date for Kindergarten Registration! It's almost time for 3K, 4K, and 5K students to enroll for the 2022-23 school year! SDPC will start registration for the 2022-23 school year beginning in February. Parents can begin the registration process online now by entering their information into the New Student Gateway:
https://www.pickens.k12.sc.us/page/new-student-gateway
Schools will use this registration to contact parents of potential 3K and 4K students to set up screening appointments. More information regarding 3K and 4K programs for the 2022-23 school year will be available in February. For answers to common registration questions, visit our website at:
https://www.pickens.k12.sc.us/page/registration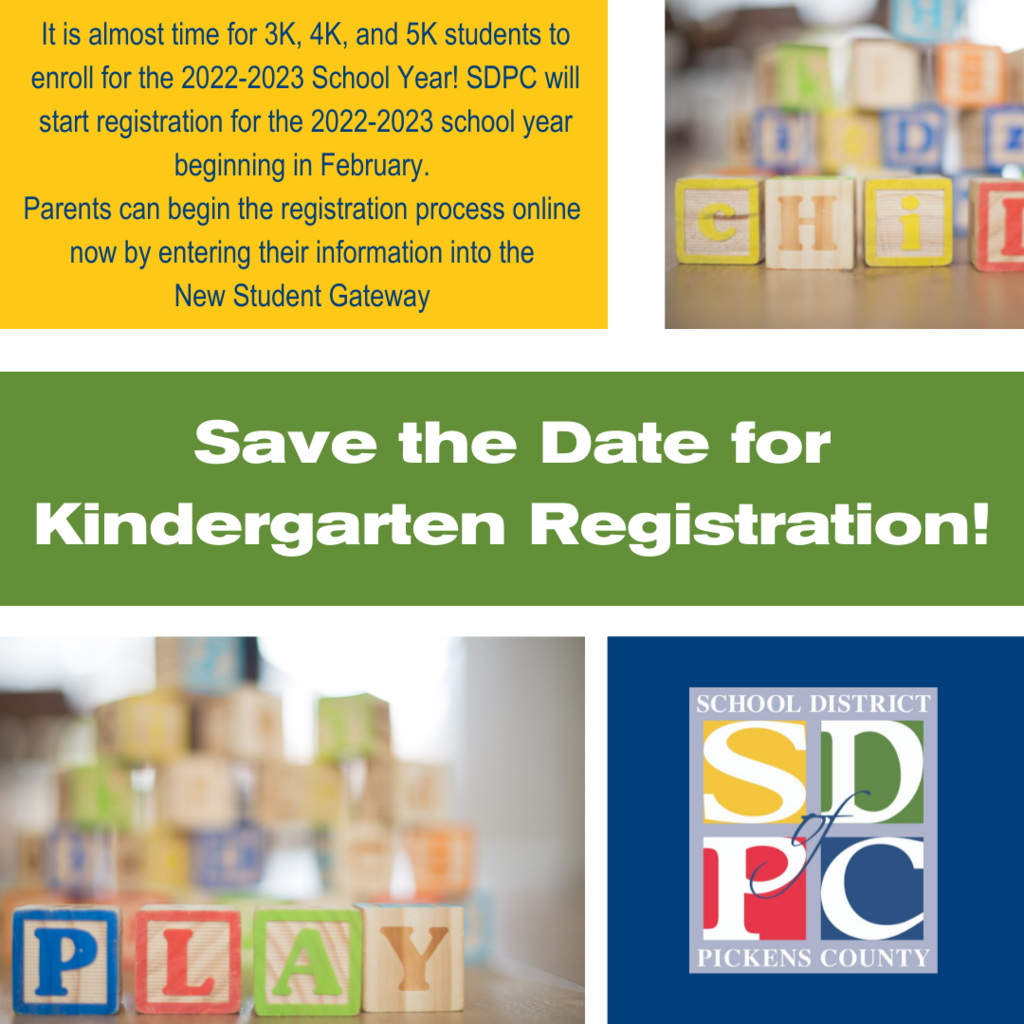 The Rolling Into Toys Toy Drive will stop at Pickens Elementary this Saturday! If you would like to participate and be a "Santa's Helper" with the toy collection, please be here at 12:15pm.

It is with great sadness and heavy hearts that we inform you Cameron Durham, 1st grade student at Pickens Elementary School passed away on Thursday, November 4th, along with his great-grandmother Gladys Holbrooks. Cameron, "Cam", was a friend to all and brought smiles to all those around him. He loved his family and could be seen every day giving his mom a hug as he then happily walked across the crosswalk to spend the day with his loving teacher and friends. Cam brought so much happiness to all of us at PES. We will be putting together a fundraiser for his family within the next few weeks. There is also a GoFundMe page established to help his family and we have included the link below. As Cam's friends returned to school today, they shared their thoughts and feelings, along with fond memories of Cam. Some of those thoughts are captured below. Please continue to keep Cam's family close in your thoughts and prayers as well as his teacher and first grade friends at PES. Sweet memories from his friends and teacher: One time I was holding the door and Cameron walked to the back of the line with me - Caden He was the good and best student I ever wanted to see - Kevin I drew him a picture – Hudson He made all of us laugh. He was so kind and he smiled through his eyes – Mrs. Taylor Sometimes he dropped his pencil box and it was kind of funny – Jonalee One time when we were playing on the track he cut a flip on the grass and made me laugh – River He was the best catcher in kickball – Parker GoFundMe Link:
https://gofund.me/c99f05f0

Reminder: As scheduled on the 2021-22 school calendar, there will be no school on Monday, November 1, 2021. Enjoy the long weekend! 🎃 🍁 🍂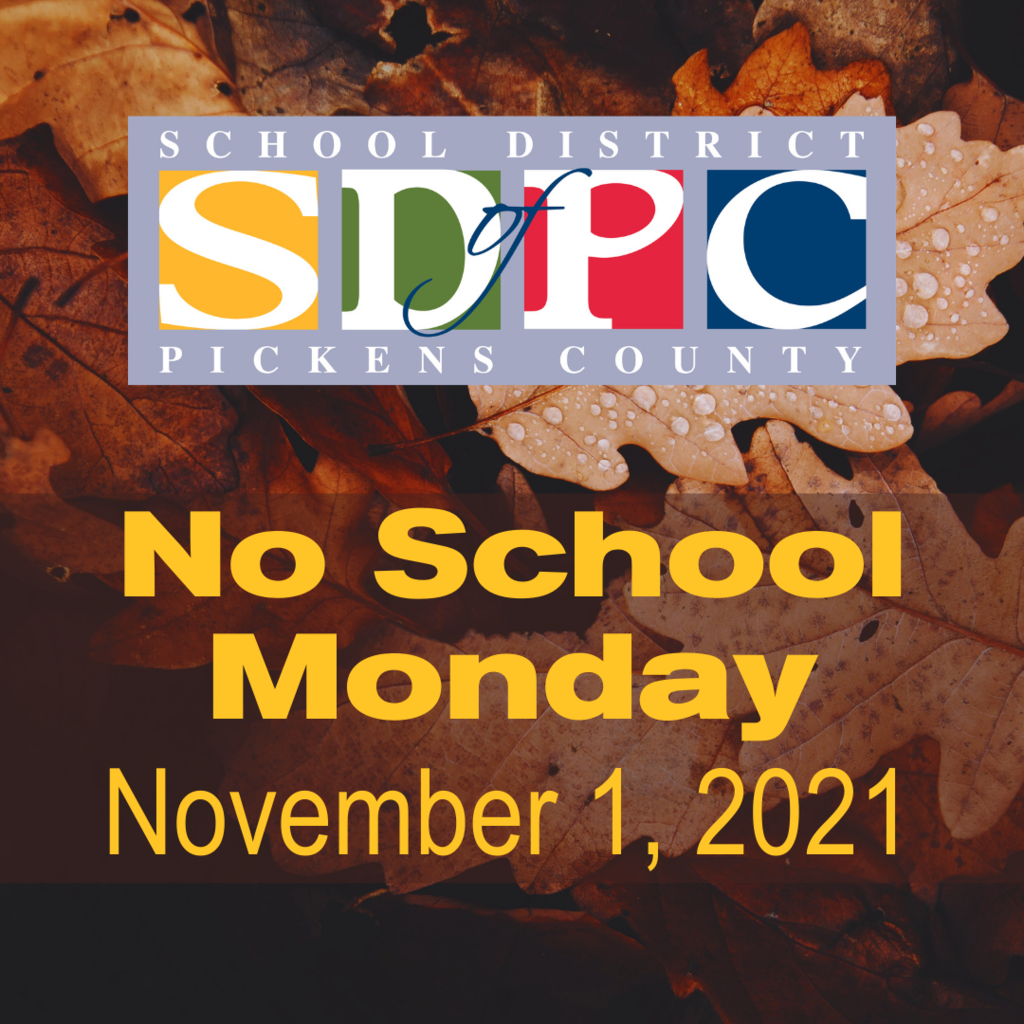 November Lunch Menu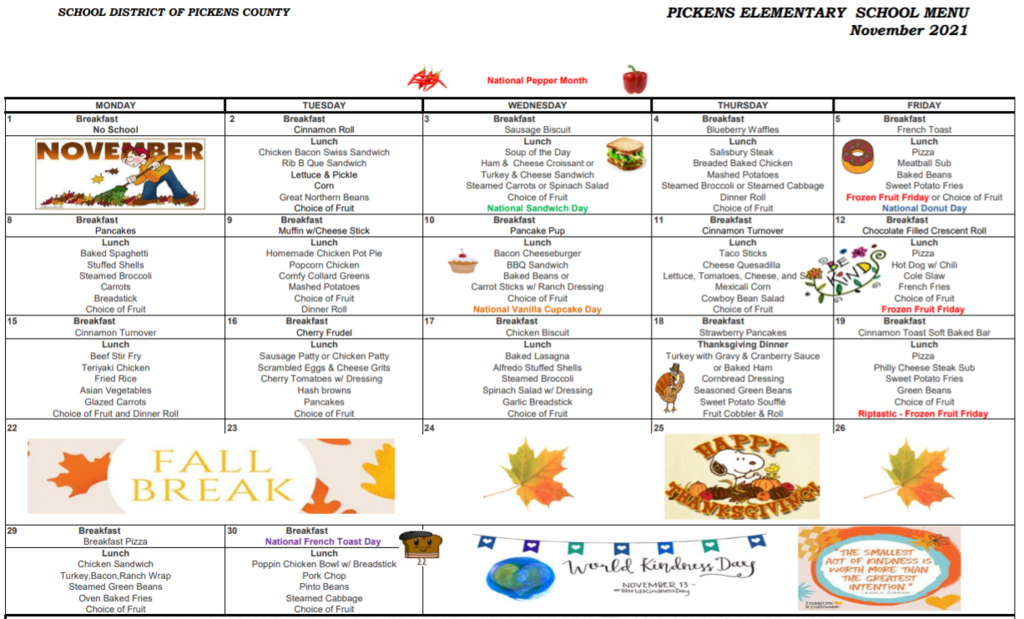 School pictures will be November 2-5. Please see the attachment for grade level dates.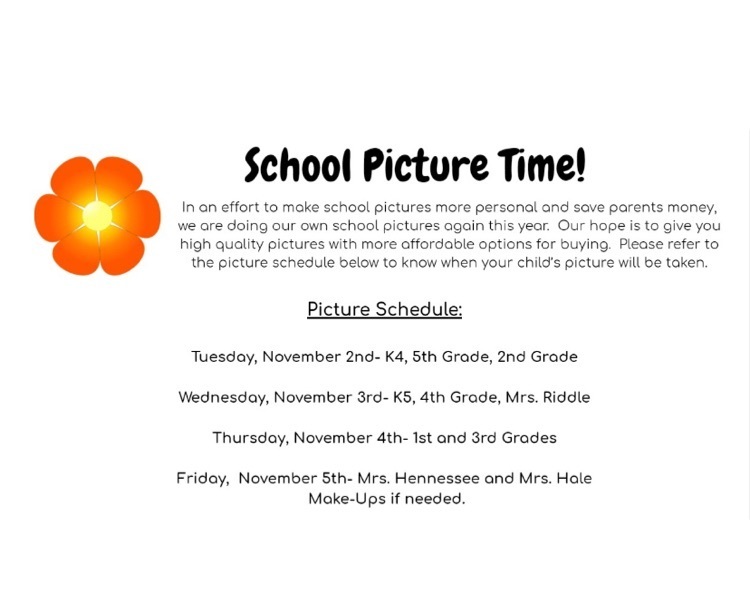 Red Ribbon Week will be October 25-29, 2021. Check out the theme for each day!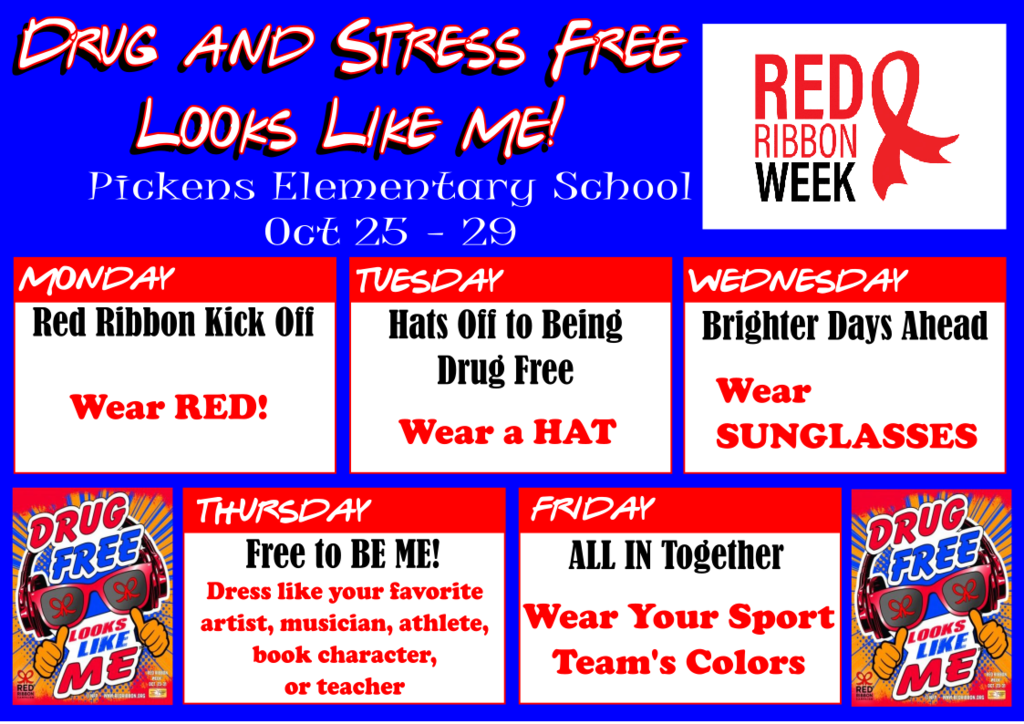 SDPC JOB FAIR Thursday, September 30, 2021 1-7pm Pickens County Career & Technology Center 990 Chastain Road Liberty SC, 29657 Join SDPC for our Job Fair on September 30. We will be interviewing candidates on site for positions including Teachers, Custodial Staff, Food Service Staff, and Grounds Crew. Those interested should apply at
www.pickens.k12.sc.us/page/join-our-team
(if unable to complete application prior to job fair, Chromebooks will be available to complete the application on site).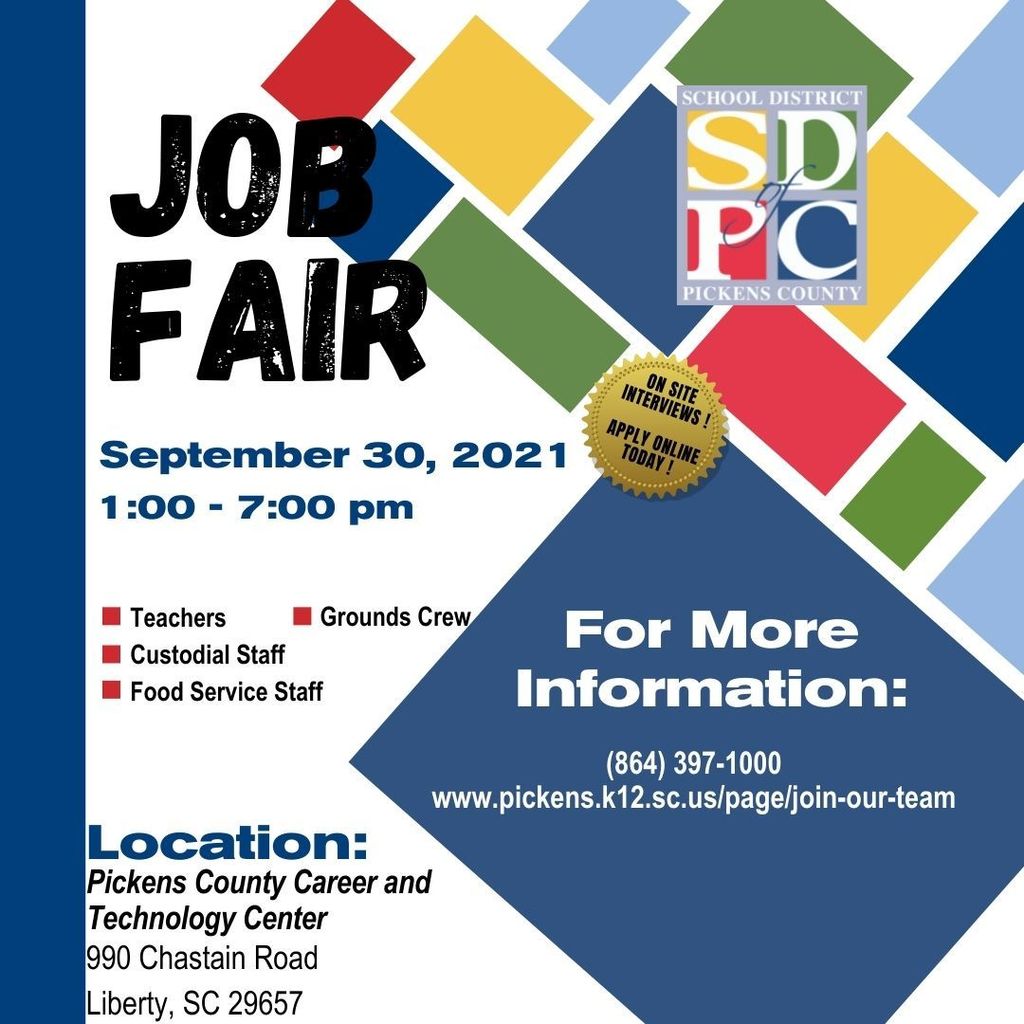 September Menu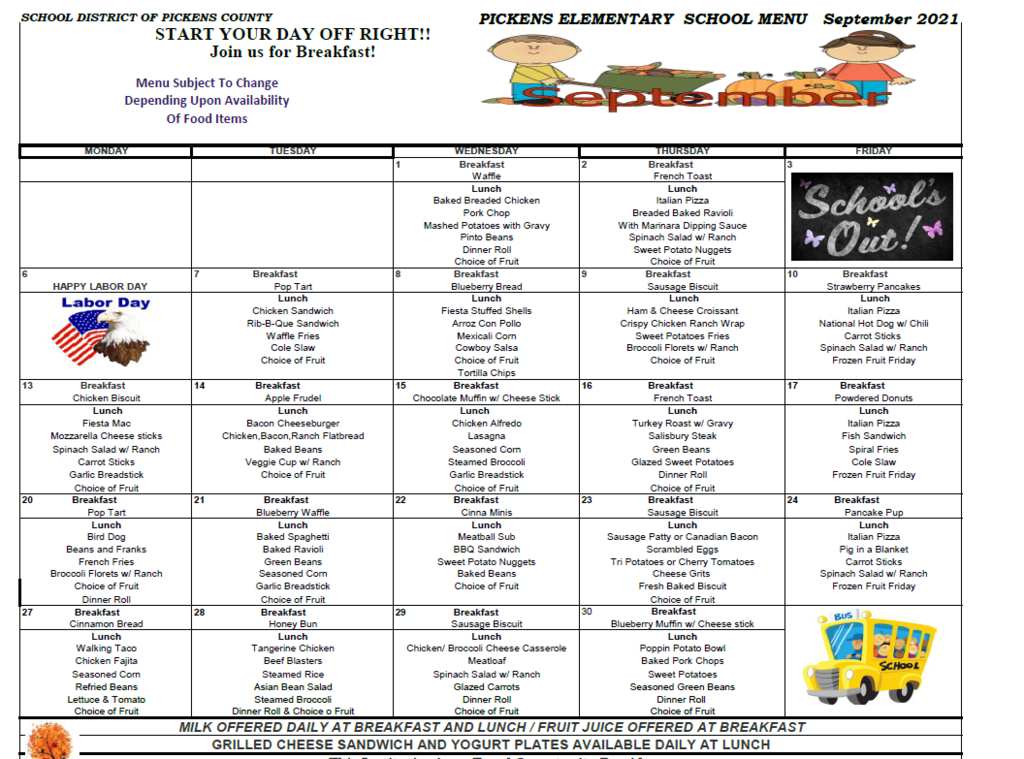 Schoology is a powerful learning platform in the classroom and at home. Download the Schoology App today for quick access to your student's grades, assignments, and announcements. Look for your Student Access Code when you visit your school in the coming days! #SDPCbettertogether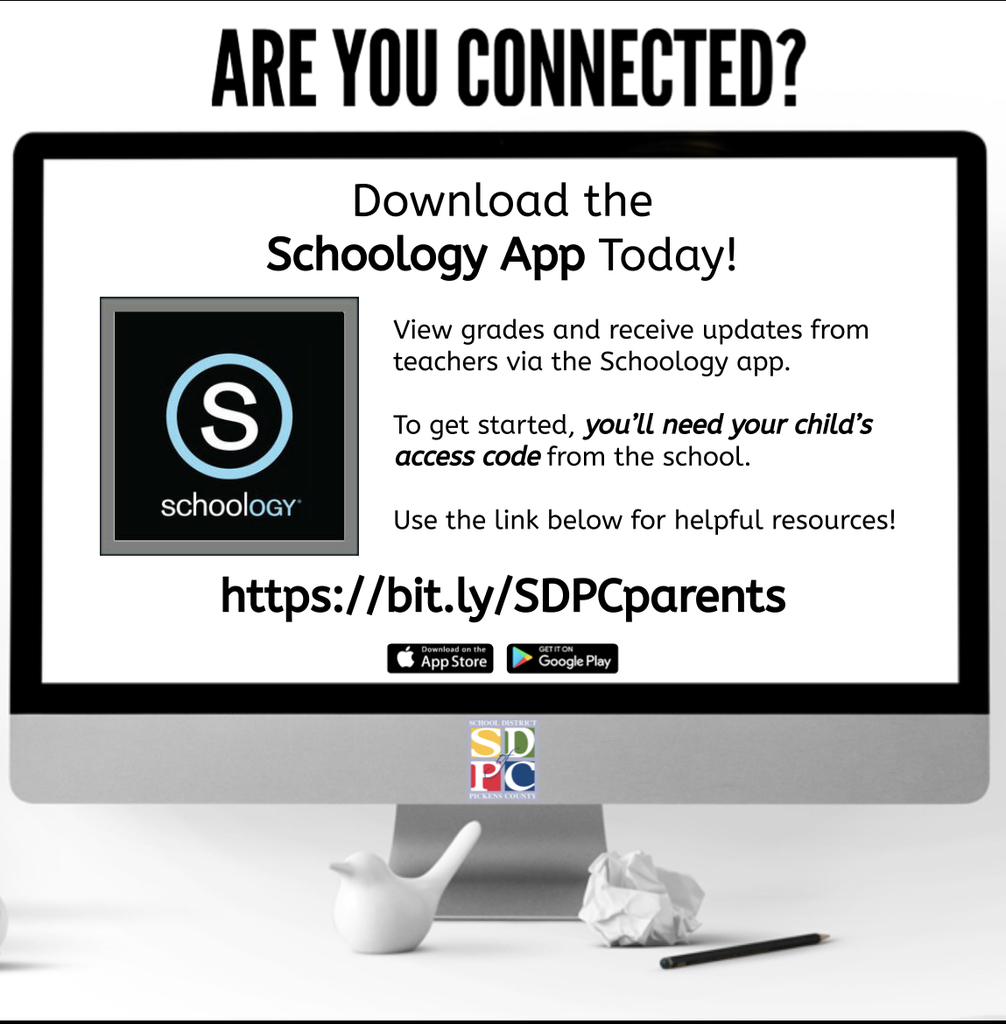 Download the new SDPC mobile app to access updates and information easily.